Full Name
Tobias Kristof Haas
Birthday
January 22nd
Status
Pure-blood Wizard
Wand
WIP
Wand arm
Right
Patronus
Lynx
Occupation
Student
Loyalty
Daulphine
Tobias Kristof Haas was born in Cologne, Germany to a German father and a French mother. His parents, Ulrich and Brigitte, met when his mother was on vacation in Germany and coincidentally, they both come from a family of magic. So Toby's family is pure-blood and although they are not supremacists, they're proud. He has an older sister by two years named Juliette. Toby and his family moved to France when he was 9. He's fluent in English, German and French but prefers English the most.
Growing up, life was quiet. Although he was born in a large city, his family moved to the German countryside and now his parents live in a suburb in France. He didn't have many friends and mostly stayed indoors, dreaming of magic and studying if he didn't have anything else to do. He and his sister entertained each other and she always thought of a way to destroy their boredom. Upon entering Beauxbatons, he was quite excited and although he admits that he prefers his quiet persona, he longs to break out of his shell.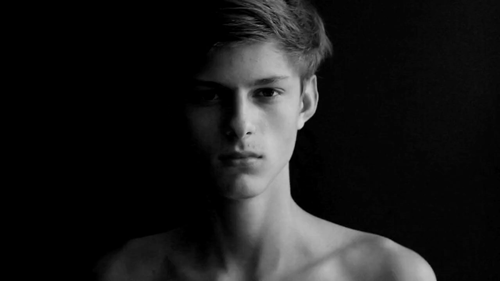 Background
Edit
| | |
| --- | --- |
| Birthplace | Cologne, North Rhine-Westphalia, Germany |
| Type of Childhood | Quiet |
| Earliest Memory | Snowball fights with his sister during German winters |
| Pets | None |
| Hobbies | Reading, Fencing |
| Immediate Goals | Open up to other people |
| Long Term Goals | WIP |
| Most at ease when | By himself |
| Character flaw | Reclusive |
Personality
Edit
Toby is pretty quiet because he's not used to being surrounded by a lot of people. His short responses tend to annoy some people unless they're used to it. You hardly see him smiling either but that doesn't mean he's sad or angry or depressed all the time. He'll crack a smile if you manage to make him laugh or compliment him. If you get him to open up and carry out an actual conversation, he's actually pretty nice and will be a good friend. Toby's not one to speak first but he won't try to ignore someone if they approach him.
Appearance
Edit
Toby's model is Elvis Jankus.
Eye Colour
Blue
Hair Colour
Brown
Height
5'10"
Native Language
French & German
Ethnicity
German
Languages Spoken
English, German, French
Ad blocker interference detected!
Wikia is a free-to-use site that makes money from advertising. We have a modified experience for viewers using ad blockers

Wikia is not accessible if you've made further modifications. Remove the custom ad blocker rule(s) and the page will load as expected.